Dale Van Aken
Chairman, Founder
Dale founded Syncro's predecessor company over 30 years ago, leading to Syncro's establishment in 1990. Prior to that, Dale served in development, management and consulting roles for high-tech companies in the Northeast. With undergrad studies in Computer Science, Dale holds an MBA from Babson's Olin Graduate School of Business. He has been twice recognized by Inc. Magazine, and received local and national awards for business development. His business philosophy has been honed by many years of developing lasting relationships with client companies: combining exceptional engineers with management that understands a client's needs produces the most successful outcomes for all involved.
Dale serves in a number of charitable and community roles including a Medical Center Foundation Board and public school music and arts initiatives. He is a co-founder and Director of the Life-Giving Water Fund, installing water wells in rural Africa.

Patrick Carr
President, CEO
Pat oversees the operation of the company, and maintains a direct relationship with each of Syncro's clients. Under his leadership, Syncro has earned the trust of its clients as evidenced by many long-term relationships – several in excess of 10 years. To ensure that Syncro will be a stable and reliable partner to its clients, Pat has established a strong managerial and financial footing for the firm. Prior to his association with Syncro, Pat worked in marketing and operations roles for firms in the medical/technology sector. He is a graduate of Harvard Business School.
Pat serves as President of Langhorne Open Space, Inc. — a not-for-profit organization focused on open space preservation.

Rick Fisher
VP, Software Development
By maintaining an exceptional engineering staff, Rick ensures that Syncro Medical engineers deliver consistent, high-quality results for our clients. Through his team of Technical Project Managers, Rick provides oversight and direction for each client project. He ensures that Syncro Medical's engineering team is well-equipped with the best tools available, and are adequately trained in the latest technologies. After earning a BSEE from Penn State University, Rick began his career developing software and instrumentation systems and quickly advanced to a project leadership role. Rick joined Syncro Medical in 1997.
Rick is an active participant as a leader of community sports programs and enjoys world-wide travel and scuba diving.
Meet Our Exceptional Team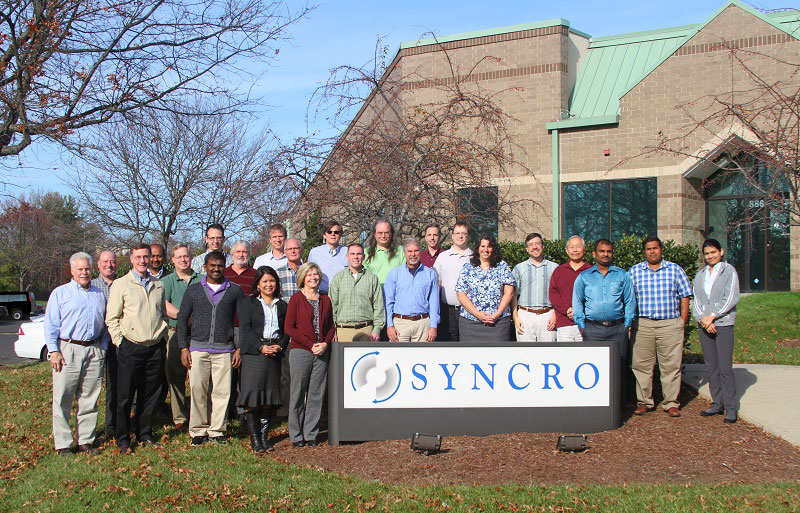 We have assembled an exceptional team of product software experts. They're smart, experienced, and professional. We welcome the opportunity to discuss how our team can help with your next medical software development challenge.