Syncro Medical offers an exceptional range of capabilities that can be deployed to solve virtually any medical software product development challenge. During our 25+ years as a medical software engineering firm, we have stayed at the leading edge of the rapidly evolving landscape of software development tools, techniques and processes. Our expertise spans the range of today's platforms: embedded, desktop, server, mobile and cloud.
Syncro Medical's technical capabilities are complemented by our deep knowledge of the process required for regulated medical products. Having successfully completed over 350 medical projects, we stand ready to help with your next development challenge.
DEVELOPMENT PLATFORMS
Windows Applications
Mobile Medical Apps
Medical Internet of Things (IoT-MD)
Embedded/Real-time Software
Browser-based Applications
SPECIALIZED CAPABILITIES
100% Agile Certified
Technical Project Management
UX & UI Design
Connectivity & Integration
Architecture & Design
Prototyping & Proof of Concept
Rescue Projects
Do you have legacy & transitional software needs? Syncro has you covered.
Development Tools
Syncro Medical effectively leverages a variety of software development tools to ensure the optimal balance of quality and productivity. Your Syncro team is experienced with all of the leading solutions for requirements management, design documentation, compiler and development environment, coding standards, and test results management. If needed, we can provide specific recommendations for your project.
Unified Modeling Language (UML) Object Oriented Design and Modeling
Microsoft Visual Studio
Xcode, Xamarin, IntelliJ, Android Studio
Requirements Management, including CaseComplete, Requisite Pro, DOORS, CaliberRM
Configuration Management and Continuous Integration, including Subversion/SVN, Git, TeamCity, TFS
Code Analysis, including FxCop, StyleCop, ReSharper
Full test development and support tools, including Mocks, Moles, NUnit, SpecFlow, CodedUI
Full lab resources for hardware debug and integration
Medical Software Development Process
Syncro Medical thoroughly understands and complies with the process required for successful regulatory submissions. We'll work with your team to create the Design History File and all documentation needed for your FDA submission. We can use your quality system, our quality system or a combination of the two. Our quality system complies with FDA 510(k), ISO 13485, IEC 62304, 21 CFR Part 820, and other associated regulatory standards. As part of the project, we can create all of the necessary documentation, including the following: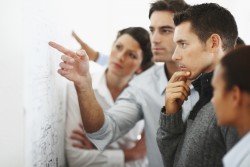 Software Development Plan
Software Requirements Specification
Software Architecture and Design Documentation
Software Verification Test Plan
Software Verification Test Cases
Software Verification Test Results
Meet Our Exceptional Team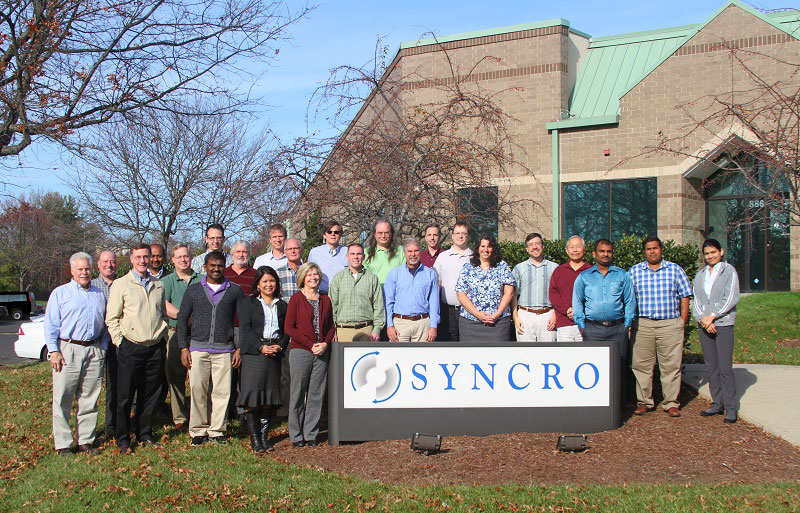 Our engineering team is our key asset. To earn your business, we have assembled an exceptional group of software engineering experts to solve your most vexing technical challenges, to make your software visions a reality, and to meet seemingly impossible deadlines.
To maintain a high-caliber team, we go to great lengths to ensure that all of our technical staff are:
Smart
Each Syncro engineer is a graduate of a leading university; many have advanced degrees in computer science, electrical engineering, and biomedical engineering. Only those that demonstrate a history of superior performance and achieve a top ranking in our critical assessment process are invited to join Syncro Medical's engineering team.
Experienced
Experience is a key factor to success in the realm of software product development. That's why the Syncro team offers an average of 15 years of real-world product development experience, and some have much more. Our engineers have mastered the art as well as the science of product development.
Professional
We know you want to engage engineers that grasp your requirements, and are easy to work with. All of our engineers are comfortable working in a team setting, both here at our development center and with our client's internal staff. They understand the service model, and why it's imperative to carefully listen to our clients' needs, to ask good questions, and ultimately to provide exceptional results.