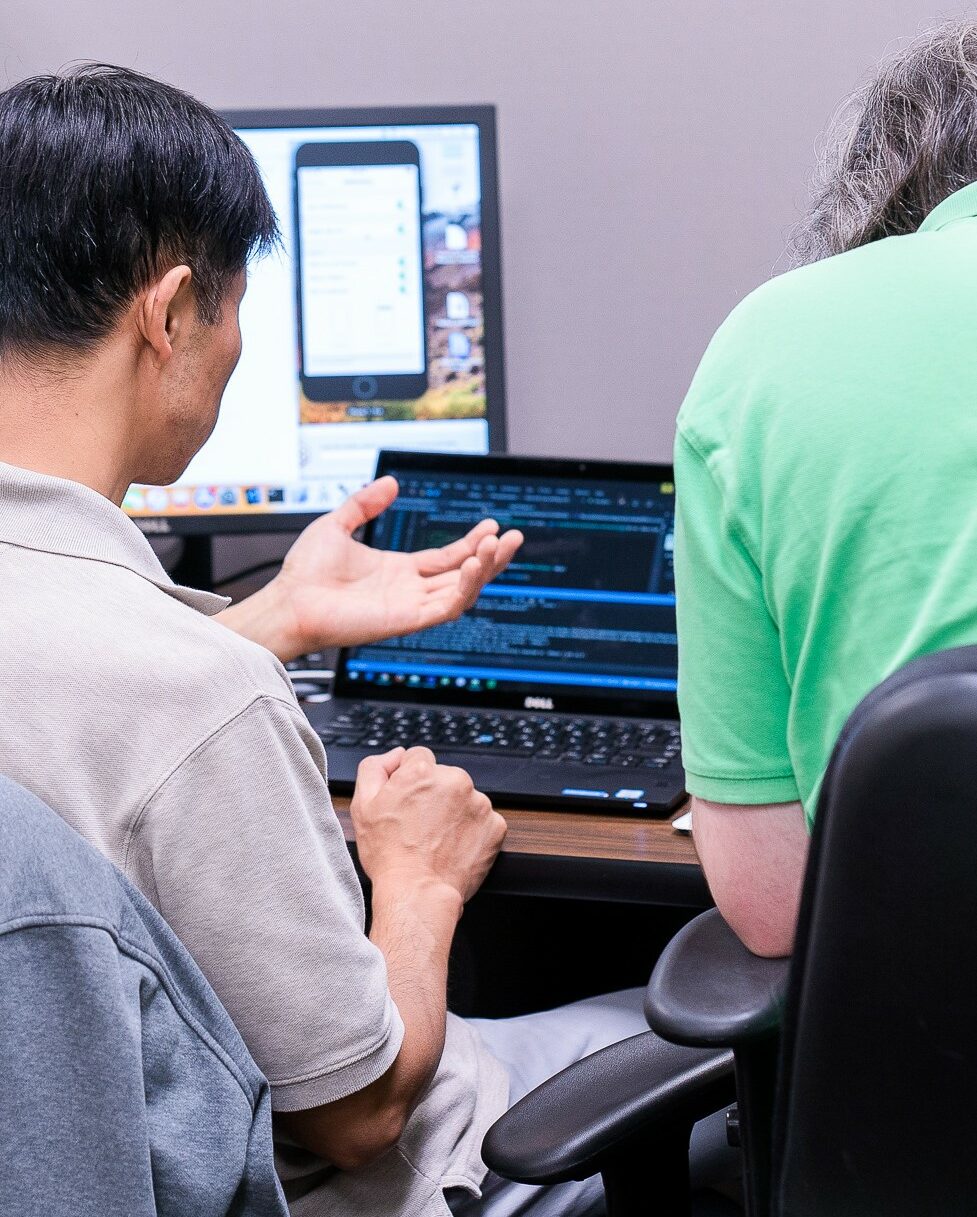 Working at Syncro Medical
If making the world a better place is important to you, you'll fit right in at Syncro Medical.
We are an elite group of software developers and engineers who focus entirely on developing innovative medical technology.
Together with our clients, we create leading edge products in diagnostics, drug delivery, digital health, imaging, robotics, and therapeutics.  We use the latest tools and methodologies and we seek to bring innovation and creativity to our development approach.
Syncro Medical's strongest and most valued asset is its exceptionally capable and deeply experienced Engineering team. A typical engineer has been developing medical product software for nearly 15 years. Each Agile Certified team brings a wealth of perspective, talent and experience to every client engagement, resulting in rapid spin-up and efficient execution.  Standing behind them is our Quality team with its integral management and FDA compliant process.
Our Engineering Managers are seasoned professionals in both software engineering and project management. Each has many years of experience assembling project teams, understanding client needs, and planning and executing medical development projects.
EMPLOYEE BENEFITS
401(k) with matching
Health insurance (fully paid)
Dental/Vision insurance (fully paid)
Disability/Life insurance
Flexible Paid time off
Hybrid Work from home
WE VALUE
Excellence
Diversity
Follow-through
Teamwork
Openness
Ownership
Our continued growth depends on filling key positions throughout the company. If you are skilled, confident and like new challenges, we'd love to talk to you. At Syncro Medical, everyone's opinion is highly valued – there is unlimited access to management and uncommon opportunity for advancement.
Senior Software Engineer
The Senior Software Engineer will join an outstanding team of engineers with in-depth knowledge of modern software craftsmanship practices and a keen interest in making a positive impact in healthcare.  The SSE will be responsible for defining, developing, and evolving software in a fast paced and agile development environment using the latest software development technologies and infrastructure.
This is a senior position which can lead to a role in Project Management or to positions of Lead Developer or Principal Engineer.
Senior Embedded Software Engineer
As the Senior Embedded Software Engineer you will be a core member of the development team. As a member of our cross-functional engineering team, the SESE will conceive, design and develop innovative and intuitive embedded software systems for a variety of industry leading medical devices.
This is a senior position which can lead to a role in Project Management or to positions of Lead Developer or Principal Engineer
Senior Software Test Automation Engineer
The Senior Software Test Automation Engineer will lead a small team of developers to design and implement test automation code in C#. The ideal candidate is detail-oriented, thorough, and takes pride in the verification of medical devices. The SSTAE should be experienced in developing new test methodologies as well as test implementation and execution for desktop and mobile applications. The right candidate will have a good understanding of Windows devices
Software Engineer
As a Software Engineer, you'll collaborate with other software engineers, quality assurance engineers, product managers, and product designers to participate in the full software development lifecycle – from product requirements, to software design, to testing and release.  This is a software engineering position which may lead to a role as a senior software engineer or technical lead.