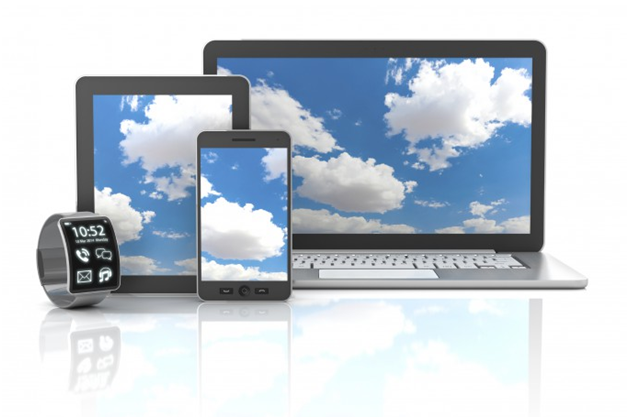 Mobile is the new frontier for medical instrument innovation. The FDA describes current applications as "just the tip of the iceberg in a coming revolution in mobile medical applications". We agree, and we stand ready to help your company be a leader in the revolution.
Mobile medical apps are often more than just an "app" – increasingly they involve sophisticated interaction with the user, with one or more medical devices, and with cloud-based data management. Syncro Medical brings strong experience in all of these areas.
Development Experience in Mobile and FDA Compliance
As medical product manufacturers discover the added value of mobile medical apps, demand for skilled developers is outstripping supply. Startup firms abound that claim mobile medical application development experience. But finding a firm with deep experience in medical software product development and years of mobile application development is quite difficult. Syncro is one of very few firms offering expertise in both mobile development and an FDA-compliant development process (conforming to FDA Guidance on Mobile Medical Applications).
Need help getting your mobile initiative off the ground? Put our know-how to work for you.
Syncro Medical has developed several tablet and smartphone iOS and Android Mobile Medical Applications, providing an excellent user experience with solid and reliable device and cloud communication. These apps support patients, caregivers and instrument manufacturers in providing information where and when it is needed. See how we have helped other medical manufacturers turn their mobile concepts into reality, by:
Developing prototypes and proofs of concept
Designing user interaction (attractive look and feel, intuitive workflow)
Designing interfaces with cloud-based and other external systems
Architecting, implementing and testing full app functionality
Supporting the deployment process through app stores
Providing ongoing support as needs evolve
For about 10 years we have engaged Syncro Medical for embedded work, Windows development … and most recently with our mobile medical application development initiatives. With the mobile projects, Syncro's rare combination of medical and mobile expertise has been invaluable to my company. I have been quite pleased with the teamwork between our organizations. Syncro has earned our confidence by consistently providing realistic estimates and delivering quality results on time. When our requirements have changed, they have risen to the occasion to meet challenging timelines. I know that I can count on Syncro – they have an excellent team."
Caregiver and Therapist Support App
Syncro Medical developed an iPad app that supports both caregivers and therapists for an in-home therapeutic device. We captured and documented full product requirements, created the architecture and high-level design and implemented and tested the app. Using this new iPad app, caregivers benefit from greater mobility while still having easy access to vital instrument status and patient information. Therapists benefit from being able to gather data very easily and quickly. The initial release provides the caregiver with a mobile interface to the instrument; subsequent versions will feature a broader, web-based integration.
Therapy Device User Mobile App
After an initial, unsuccessful attempt to work with a mobile medical application development company, Syncro's client turned to Syncro Medical for help. Because of our combined mobile and medical expertise, we succeeded in making the needed corrections and enhancements for the app. Our team quickly addressed two key problems — improving the user interaction, and solving performance issues related to the app's interface with both the instrument and the web server. The mobile app has now been released to the market and our client is thrilled with its effect on product sales.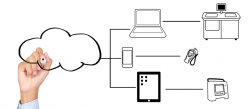 A healthcare manufacturer needed to create a mobile app to help improve patient compliance for use of its products. Because the app concept was so innovative, the company decided that a proof of concept was needed before starting development. The company engaged Syncro Medical to quickly create and update a prototype Android mobile app. It focused on the user experience, and also was essential in refining the protocol used to connect to the device (based on Bluetooth Low Energy, or BLE) and determining the best approach to cloud integration.
Given our extensive experience in embedded development, the company engaged Syncro to create the BLE interface on the device side. This Arduino-based development helped establish a solid interface definition for the final commercial product.
Syncro Medical then tested the entire configuration on two different cloud platforms to confirm that the app would work as expected. Syncro rapidly and successfully completed the proof of concept and is now working on implementing this new app under full design controls appropriate to FDA Guidance for Mobile Medical Applications.
New Patient Support Mobile App
This iPad application was designed and developed by Syncro Medical to help new patients better understand their condition and to provide guidance in the operation of a medical device by walking them through an ordered sequence of information and videos. Syncro helped finalize requirements and provided consultation to our client regarding technical implementation options. Syncro then proceeded with design, implementation, and test. The app is now successfully deployed and has received outstanding market accolades.
Analytical Instrument Monitoring Mobile App
Syncro developed a mobile app for Android and iOS phones which provides up-to-the minute instrument status at any time during a lengthy analysis process. By untethering the technician from the instrument, end-users realize a significant gain in lab productivity.