Jim
Vice President – Mindray North America
"We have used Syncro Medical for over 15 years and have consistently been very satisfied with their work. Syncro has helped us in co-developing, enhancing, and troubleshooting our existing monitoring products, and in bringing entirely new products to the market. We always get high-quality work from their engineers, and they are quite responsive to our fluctuating needs."
Tom
Director, Imaging R&D – Boston Scientific Limited
"In 2003, my division made a strategic decision to use Syncro Medical as our sole software development partner. We work with Syncro to develop software system architectures and specifications, and then Syncro engineers complete the development. Syncro is an excellent partner because in addition to their architectural and implementation capabilities, they also have developed deep domain knowledge specific to our application.
I appreciate the way Syncro manages project communications with us. They keep us well informed, but do not overuse our management bandwidth. Their senior team truly cares about the success of our products, and they regularly check-in to make sure that their work is meeting my needs."

Mark
Vice President – Neuronetics, Inc.
"Syncro Medical has been a valued partner to Neuronetics practically since our founding.  Our product development strategy was to employ a 'best-in-class' approach for all aspects of the effort.  Without question, Syncro fulfilled that role for the software engineering component.
From the start, Syncro helped us to refine requirements and to select the software platform.  Their Technical Project Manager quickly assembled a team that developed all of the software for our novel NeuroStar TMS Therapy™ System.  Now that our product is successfully launched in the US and overseas markets, we continue to rely on Syncro for design and implementation of enhancements and new features."

Matt
Software Manager – GE Healthcare Life Sciences
"Syncro's flexibility on this project with a very fluid scope was key to releasing this product. Your ability to flex with changing requirements as well as address technical constraints after the fact was outstanding. I understand how difficult it can be to hit such a moving target and your team performed exceptionally well. Thanks!"

Norris
Director – GeneWeave Biosciences
"As a start-up with an aggressive timeline for product introduction, we were looking for a firm that we could trust to deliver quality results and meet our deadlines. Syncro Medical fit the bill. Their team ramped-up very quickly. The quality of their work has been excellent, and they have met our deadlines for FDA submission.
Syncro's project manager has been very responsive in adjusting to the inevitable changes in our requirements, and quite helpful in offering technical and process suggestions. She and the rest of her team have been very easy to work with."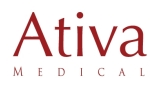 Tighe
Design Director – Ativa Medical
"For the UI, it feels like we're coming into the home stretch and the results are looking great. I appreciate not only the speed and quality of the execution but the smart set of eyes on the work catching things that we may have missed. Last I looked we were at 52% of the PO spent, yet it feels like we're about 80% complete on the project. That's not how things usually work out, so I wanted to compliment you on how well this work has been executed!"

Aaron
Director, Product Development – HeartTest Laboratories
"We engaged Syncro to help us with a very specific and limited scope in the development of our product software. Over the course of the project we expanded that scope several times as we came to deeply appreciate and respect the talented people in their organization.
Syncro has been flexible and responsive to our needs, and has been very solution oriented when faced with either technical or scheduling challenges. We have come to view them not just as a supplier, but as a critical partner and member of our extended team. We had a vision for how we wanted our product to look and perform, and Syncro has helped us translate that vision into an exceptional product that will differentiate us in the market."

Kevin
Senior Project Manager – Major Medical Manufacturer
"For about 10 years we have engaged Syncro Medical for embedded work, Windows development … and most recently with our mobile initiatives. With the mobile projects, Syncro's rare combination of medical and mobile expertise has been invaluable to my company.
I have been quite pleased with the teamwork between our organizations. Syncro has earned our confidence by consistently providing realistic estimates and delivering quality results on time. When our requirements have changed, they have risen to the occasion to meet challenging timelines. I know that I can count on Syncro – they have an excellent team."